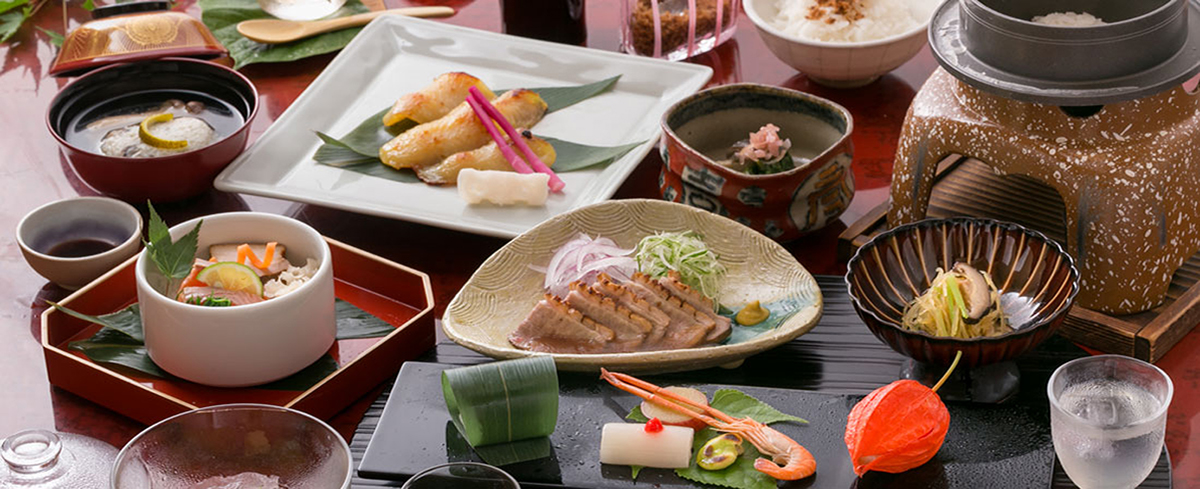 The best ingredients

Safe and reassuring ingredients
Toshimaya's cuisine uses only the safest ingredients that a mother would use for her child.
We also wish to provide guests with meals that are unique to a hot spring town in the deep mountain and thus include dishes from mountain hunting and home country cooking on our menu.
An endeavor that we began in 2001 is the development of Satoyama Kaiseki with unique flavors you can only get at Toshimaya.

Satoyama Kaiseki

Hot food served hot

We devised a special method for serving the food to ensure you can enjoy the flavors and textures of freshly cooked cuisine.
Our traditional Japanese kaiseki dinner in which each dish is carefully brought out one at a time is infused with Toshimaya's wish that our guests savor dishes at their most delicious moment.
Please enjoy our dishes that are packed with the blessings of nature and sincerity of our head chef.

Homegrown production
for home consumption

At Toshimaya, we strive to grow our own food ingredients to ensure they are safe and reassuring for our guests.
The Toshimaya Agriculture Department emerged as a result, and it is through this Department that we obtain the bounties of nature every day and even make our own miso and pickles.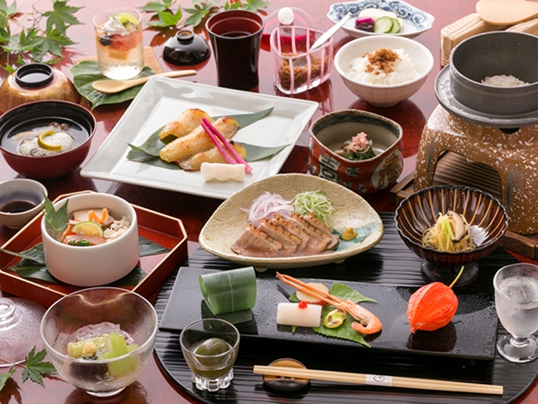 Satoyama Kaiseki
(Standard Course)
里山懐石
Satoyama Kaiseki is Toshimaya's classic specialty course.
Our safe and fresh ingredients that are mostly from Gunma offer the triple bounties of the mountains, river, and village (fields)! Our head chef who trained in Kyoto puts every ounce of his skills into the kaiseki meal he creates.
We hope you enjoy it.
(Please note that items and/or ingredients are subject to change with availability.)


Gentle for waking bodies
Breakfast that awakens your senses.
Our breakfast that was created with this concept in mind includes miso soup packed with 13 local vegetables, hand-made tofu made from domestic soybeans, Toshimaya's originally-crafted Japanese charr salted and dried overnight, and other dishes that will give you the energy you need for your day.
*Photos show only an example.